Join us in giving a warm welcome to our new ambassador — actress Jacki Piper!
'It is a privilege to be an ambassador for such a wonderful charity. I cannot praise highly enough the work that Crossroads Care does to support Carers. I was bowled over by the team, who are so kind and cared so well for my husband Douglas,' says Jacki.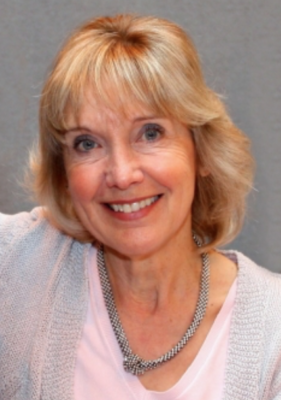 Jacki who made her name by starring in the Carry on films including Carry on Up the Jungle has a remarkable connection to the charity.
Crossroads Care originated from the TV show Crossroads which featured a storyline in which motel owner Meg Richardson, played by Noele Gordon, looked after her disabled son, Sandy. This created such interest among real-life Carers that programme makers ATV donated £10,000 towards a caring-for-carers pilot scheme, which was to become the start of Crossroads Care branches across the country.
Not only did Jacki appear in the original Crossroads television show as an extra when she was starting out on her successful acting career, she is currently in ITVX drama Nolly which depicts the life of Crossroads actress Noele Gordon, played by Helena Bonham Carter.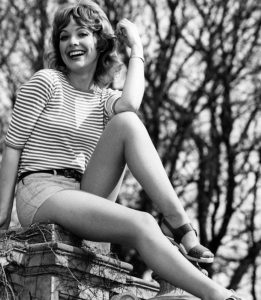 Jacki's husband, Douglas, who was sadly diagnosed with Alzheimer's in 2015, was cared by our charity, so Jacki knows all too well the challenges that face Carers and how we support them.
'I'm so pleased to be able to highlight the important work that Crossroads Care does to support Carers,' says Jacki. 'The charity is amazing.'