Our Tough Mudder Team have hit their target — and more! — raising money for Crossroads Care Richmond and Kingston upon Thames! Thank you for your most generous donations which have boosted our terrific trio — Care Manager Nicola and her friends Sally and Laetitia who will be tackling the 10K Tough Mudder on 15thApril to raise money to give unpaid Carers a much-needed break.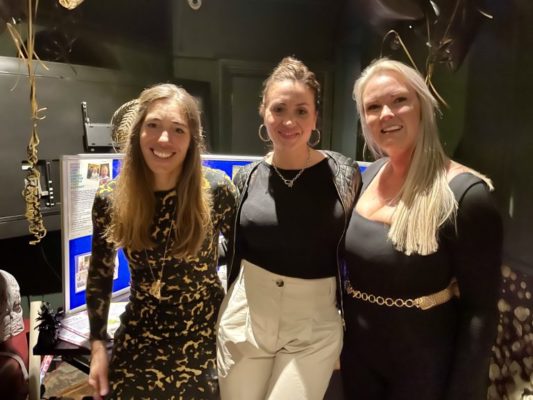 We are so grateful to everyone who danced the night away at our Richmond Club 'black and gold' special event in aid of our Tough Mudder Team on Thursday 30th March. We want to express our huge thanks also to the many people and businesses who gave their time to the event and donated such incredible prizes to our raffle:
The Richmond Club and their members for allowing us to use their beautiful venue
Gemma Herkes for organising
Erold Lashley for DJing
Pitch International for sporting event tickets
Sarah Toma, Sally Owen and Laetitia Soundanas for supporting with the raffle
Shepperton Design Studios for the Storm Trooper helmet donation to the auction
Nick from the Fun Factory in Teddington for the lovely balloons
Kelly McMulkin for raffle vouchers for Olive & Quince Vintage
Louise Green from Vida Therapy
And finally — and most importantly — to Nicola, Sally and Laetitia for agreeing to take part in the Tough Mudder Event!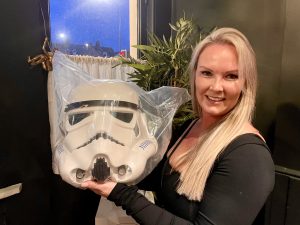 Good luck, team for the 15th April!
We so appreciate you — our community — getting behind the team, enabling us to go on supporting often isolated Carers to take a vital break from their caring roles.
If you would like to make a donation to the Crossroads Tough Mudder and help support Carers in need, click here.