Child exploitation is a harrowing topic for anyone to talk about, but in order to help combat it, it's essential to highlight how to spot the signs and what we can do to help.
At Crossroads Care, we work with children and young people with special educational needs and disability (SEND) who often find communication difficult. In addition to this, they may have mental health issues and have suffered early trauma. All of these issues can make these children and young people particularly vulnerable to child exploitation.
But it isn't just 'at-risk' children who are susceptible to abuse. Online access, which provides a platform for predators, means that anyone can be coerced.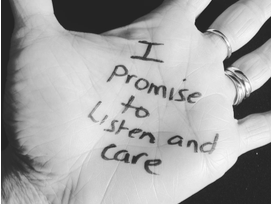 The signs can be hard to spot in victims. Children may disclose, but we often don't hear those disclosures. On average, it takes seven years for a young person to disclose sexual abuse, according to a National Society for the Protection of Cruelty to Children (NSPCC) 2013 report about childhood abuse.
'It's important for parents, carers and professionals to listen and look out for non-verbal clues and changes in behaviour,' says Nicola Wilson, Care Manager at Crossroads Care Richmond and Kingston upon Thames. 'Building trust with your child or the children you are caring for is essential.'
For emotional support for children and young people on issues relating to child abuse, bullying etc, please visit Childline.
For more information about online abuse, please visit: https://www.thinkuknow.co.uk/11_13/
To report abuse, please visit Richmond Council's website.