During Carers Week 2023, *Susan, 81, shares her experience of caring for her husband Tim*, also 81, who was diagnosed with Alzheimer's in July 2014.
Although Tim's physical health is fairly good — he is completely mobile — he has little interest in any activities and becomes extremely distressed when Susan is out of his sight even for just a few minutes. As a result, Susan cannot leave him alone for a moment, meaning that the couple have become virtual prisoners in their own home in Hampton. Because Tim does very little at home and is often unoccupied, he simply falls asleep.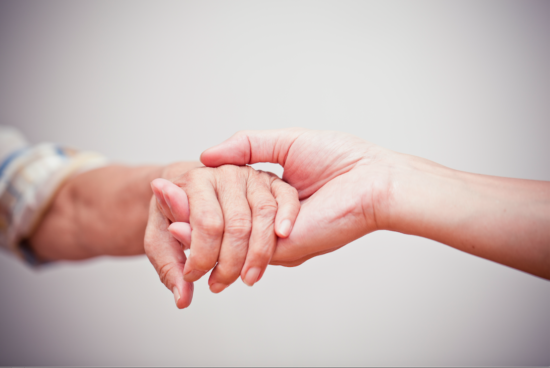 The couple's sense of isolation and loneliness is further compounded, as their son lives abroad. Due to logistics, he rarely comes home, while their daughter is busy with her job so can only offer her parents limited support. As a result, Susan's role as a carer is all-consuming. She has had to give up many of the activities that she once loved including her work with a charitable trust.
Covid-19 adversely affected Tim. The forced isolation meant that he forgot many of the people that he knew, and Susan was left feeling lonelier than ever. Tim's condition worsened even more at the beginning of 2022 when his memory and conversation deteriorated severely. Tim needs help with showering now and can no longer dress himself. He was big on DIY, and did everything around the house, but now anything that needs doing is down to Susan who has to organise electricians and plumbers. Having never done this previously, she finds this difficult. But by far the most challenging aspect of caring for Susan is the terrible loss that she feels on a daily basis.
'The hardest thing about caring is that you have lost the person you love,' says Susan. 'You are grieving for them even though they're still there right beside you. Tim is no longer the man I married; I can't have a conversation with him, and I can't leave him alone.'
Susan and Tim started attending the Carers' Café approximately one year ago, just as Tim's condition grew much worse. It gives her something to look forward to each week and alleviates her loneliness.
'You can't really talk to your friends about what it's like to care for someone with Alzheimer's because they just don't know how it feels,' says Susan. 'That's why the café is so good. It's such a supportive environment. People there understand just what you're going through, and we all share information and advice. The staff and the volunteers there are so lovely, so too everyone who attends. I'm so thankful to have found the cafe where I can let off steam and just be honest.
'I always look forward to going there — there's so little on offer for people with dementia but knowing that we have somewhere to go each week is a real beacon of light for me. The café really buoys me up.'
Recently, Susan suffered a bad fall which resulted in her breaking two ribs, bruising her hip badly and smashing the back of her head. She remains in pain and says, 'It's even more difficult to care for someone when you're in pain, but you just have to carry on.'
Susan finds that the Well-being Programme at Crossroads Care and the Café helps to ease her pain. She enjoys the gentle chair yoga at the Carers Café, led by Crossroads Care holistic therapist, Jess West.
'It's fun and very relaxing,' says Susan. 'It's just something different to take your mind off things.'
Susan has also had a massage at the Crossroads Care Therapy Rooms which she describes as 'bliss' and has enjoyed two reiki sessions which she says has eased the pain of her broken ribs.
'I so appreciate everything that Crossroads does for us,' says Susan. 'Because of them, I no longer feel alone.'