Crossroads Care Richmond and Kingston upon Thames began supporting 73-year-old Han* after his son Raymond*, 46, had a cardiac arrest back in November 2020, leading to brain injury, balance and mobility  problems, as well as challenges with speech and langauge.
A keen sportsman who has climbed mount Kilimanjaro and held down a high level banking job, Raymond fell into a coma following his heart attack. Doctors were uncertain that Raymond would survive. During this time, the family were hit by yet more devastation as Raymond's mother died, leaving Han utterly bereft and suffering from all the mental anguish that his new reality caused.
When Raymond came out of the coma, Han had to explain to him that his mother had died while he'd been unconscious and that they had already had her funeral. After a four-month stay in hospital followed by seven-months in neurorehabilitation, Raymond was allowed home, but required round-the-clock care from his father, Han.
Initially, having extreme difficulty in walking, Raymond had to do — and still does — daily physiotherapy exercises to improve his movement, all of which have to be supervised by Han. Raymond can now walk with the aid of a stick, but tires easily.
Han is a dedicated and proactive carer, always pushing for the services that will ensure the best recovery possible for Raymond. Before Crossroads Care came into his life, Han felt extremely isolated, lonely and traumatized.
Crossroads Care supports both father and son, providing essential respite care and support for Raymond, enabling Han to have a much-needed break from his caring role, to take time for himself and attend appointments and events.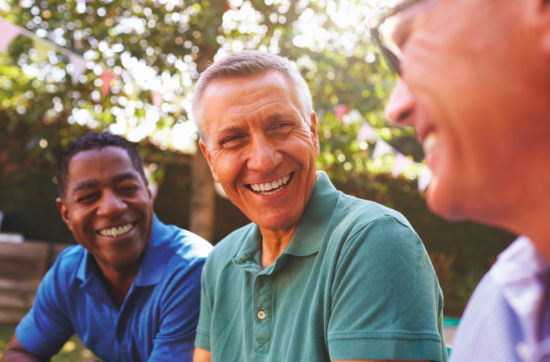 Han also attends our Men Who Care project – which brings often isolated, vulnerable and at-risk male carers together, enabling friendship-forming, activities, and specialist advice and information sharing. For example, Han has attended sessions on back care/mobility, to help support his son in a safe way.
Crossroads also supports Raymond to attend community and therapy sessions, to support his physical and emotional well-being, such as Tai chi, yoga and physiotherapy. Crossroads has also given the family a small grant and referred them to a number of the local services, increasing their community engagement and support.
'As tough as caring can be, Han never lets Raymond see his stresses and strains. He strives to get the best support for him both physically and mentally – putting his son's needs first. It's a pleasure to know that for a few hours each week, we are able to provide bespoke high-quality respite care and support for both Han and his son,' says Crossroads Care Manager, Nicola Wilson.
Over the winter months, Han and Raymond reported to have been especially lonely and isolated and were invited to attend the Warm Hub. Han was thankful to have somewhere to visit with his son during the part of the year which he finds most difficult.
Han explained that the Warm Hub was a non-judgemental, quiet place that was accepting of his son's disabilities, and also provided some company for them both. They both very much enjoyed the home-made soup too.
Han said: 'The strain the Warm Hub took off paying the bills – because you simply have to have the heating on when you are looking after someone with a disability when it's cold — is one thing, but really it was about the company. It's the fact that when you go to Crossroads, there are people to listen, people who you can turn to for advice.
'The winter months can be particularly lonely when you're caring for someone, and it's hard to get out. Even when you do, so many environments are too loud and busy, and people just don't know what you're going through. Sometimes you can end up feeling even lonelier. At Crossroads, they understand. You can find so much more than just warmth there – it's a place where you can find peace.'
*Names have been changed to protect identities.